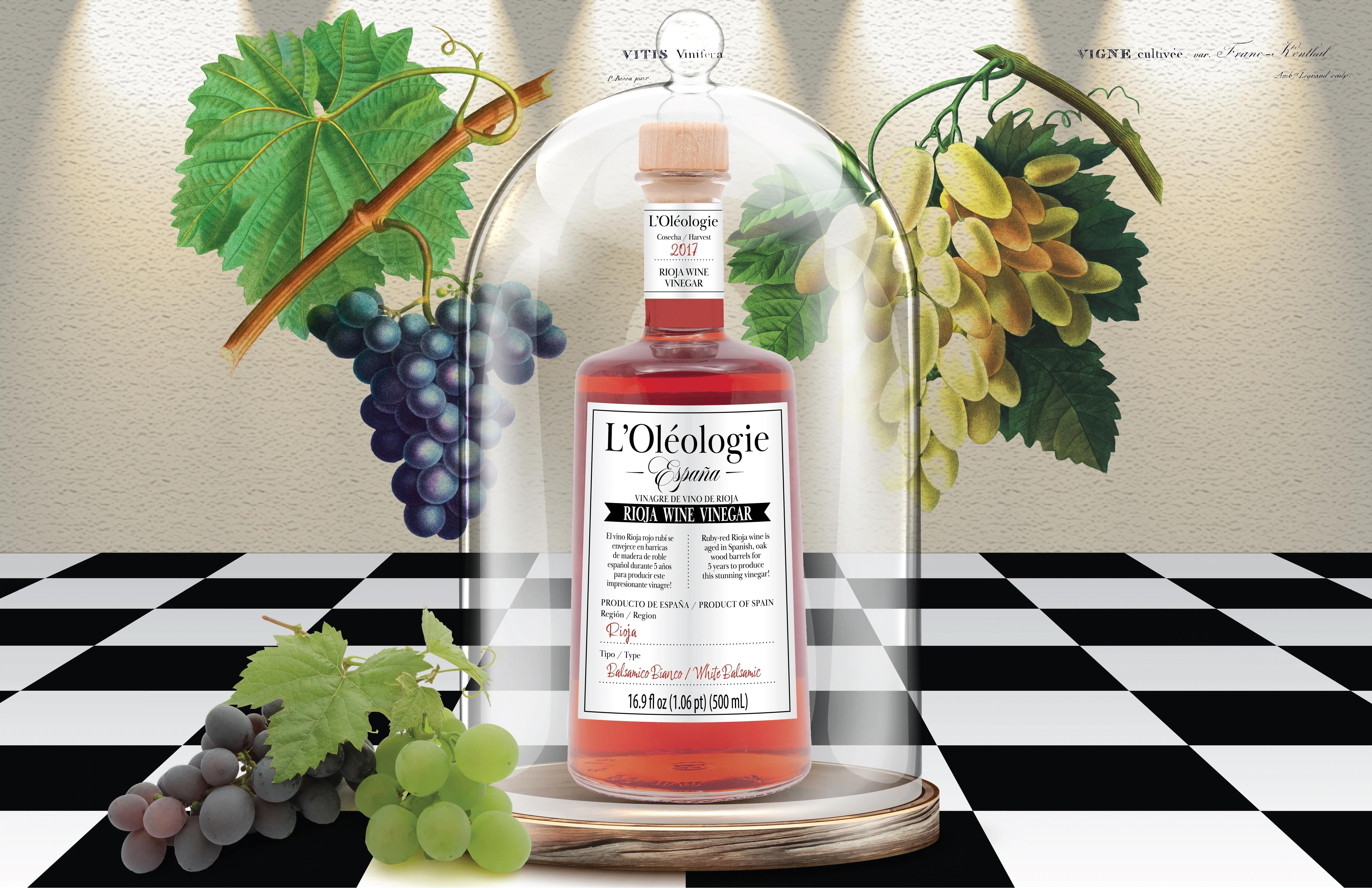 L'Olèologie - Rioja Spanish Barrel Vinegar (5 Yr) 250 ml
L'Olèologie's Rioja wine vinegar is made from the same world famous, Rioja wines that put Spain on the map of wine connoisseurs today. Tempranillo grapes are harvested and made into wine before being aged in oak barrels and turning into this luscious vinegar!
Product Details
ORIGIN: Spain
DIMENSIONS: (H x W x L) 7.25 x 2.25 x 2.25 inches
ITEM WEIGHT: 1.9 lbs
UPC: 851304008922
Ingredients & Storage Tips
Ingredients: Concentrated grape must 80%, wine vinegar (contains sulfites).
Storage Tips: Keep this tasty vinegar in a cool, dry place and away from direct sunlight until opened then refrigerate.
Flavors & Uses
With hints of dark berry and tobacco, this aged wine vinegar is excellent whether in a bold salad, to add a bit of sour to balance sweet flavor notes in a delicious recipe, or even as a marinade!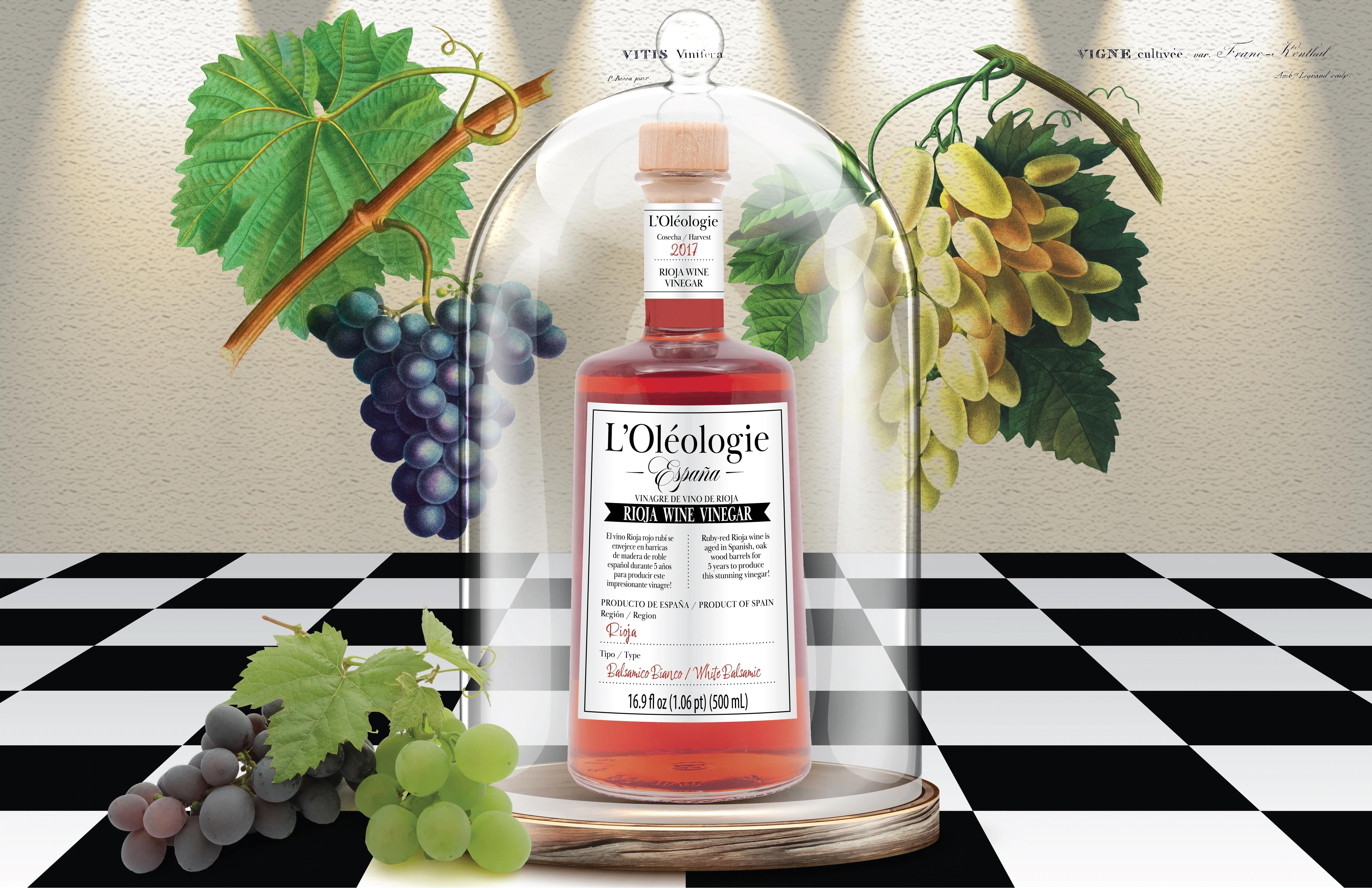 Why L ' Oléologie?
Our name is inspired by Oleologists, the title given to olive oil experts. And like oleologists who value craftsmanship, our exclusive oils are sourced from small producers known for their high quality. Due to the variability of crop sizes, these oils are available only in limited quantities.
Rioja red wine vinegar

Produced in Spain
Release your inner gourmet
Us Versus Them
| | L'Olèologie | Other Brands |
| --- | --- | --- |
| Artisanal | Yes | No |
| Barrel Aged | Yes | No |
| Hand Picked | Yes | No |
In culinary school
Studying to be a chef, and got this as a gift from my folks. Compared to balsamic vinegar, it's got this depth that's hard to beat. The red wine adds layers of character to some of my dishes, giving them a crisp flavor.
---
---
---