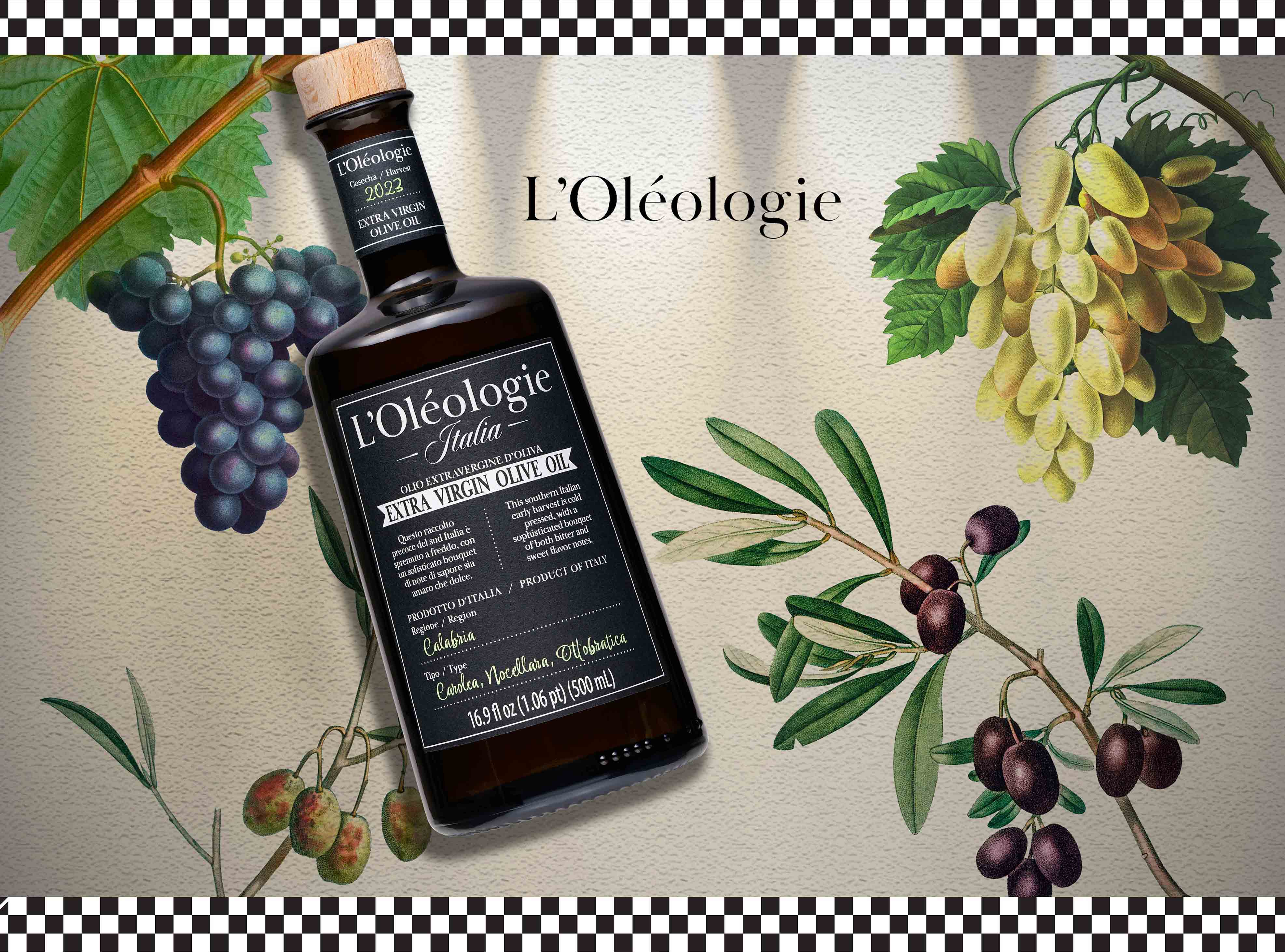 L'Olèologie - Italian Extra Virgin Olive Oil 250 ml
L'Olèologie's Italian Extra Virgin Olive Oil blend is made in Calabria. This region of southern Italy is famous for its incredibly diverse landscapes that blend both mountains and a seascape next to arid, chalky soil dotted with old olive trees. Carolea, Nocellara and Ottobratica olives are local varietals which yield one of the best olives oils produced today! This blend is only made in small batches which typically sell out by late summer, so buy now!
Product Details
ORIGIN: Italy
DIMENSIONS: (H x W x L) 8.25 x 3.25 x 3.25 inches
ITEM WEIGHT: 1.9 lbs
UPC: 851304008885
Ingredients & Storage Tips
Ingredients: Olive oil.
Storage Tips: Keep this tasty olive oil in a cool, dry place and away from direct sunlight until opened then refrigerate.
Flavors & Uses
Drizzle over a freshly cooked side of fish, or mix with a delicious balsamic vinegar for a salad dressing!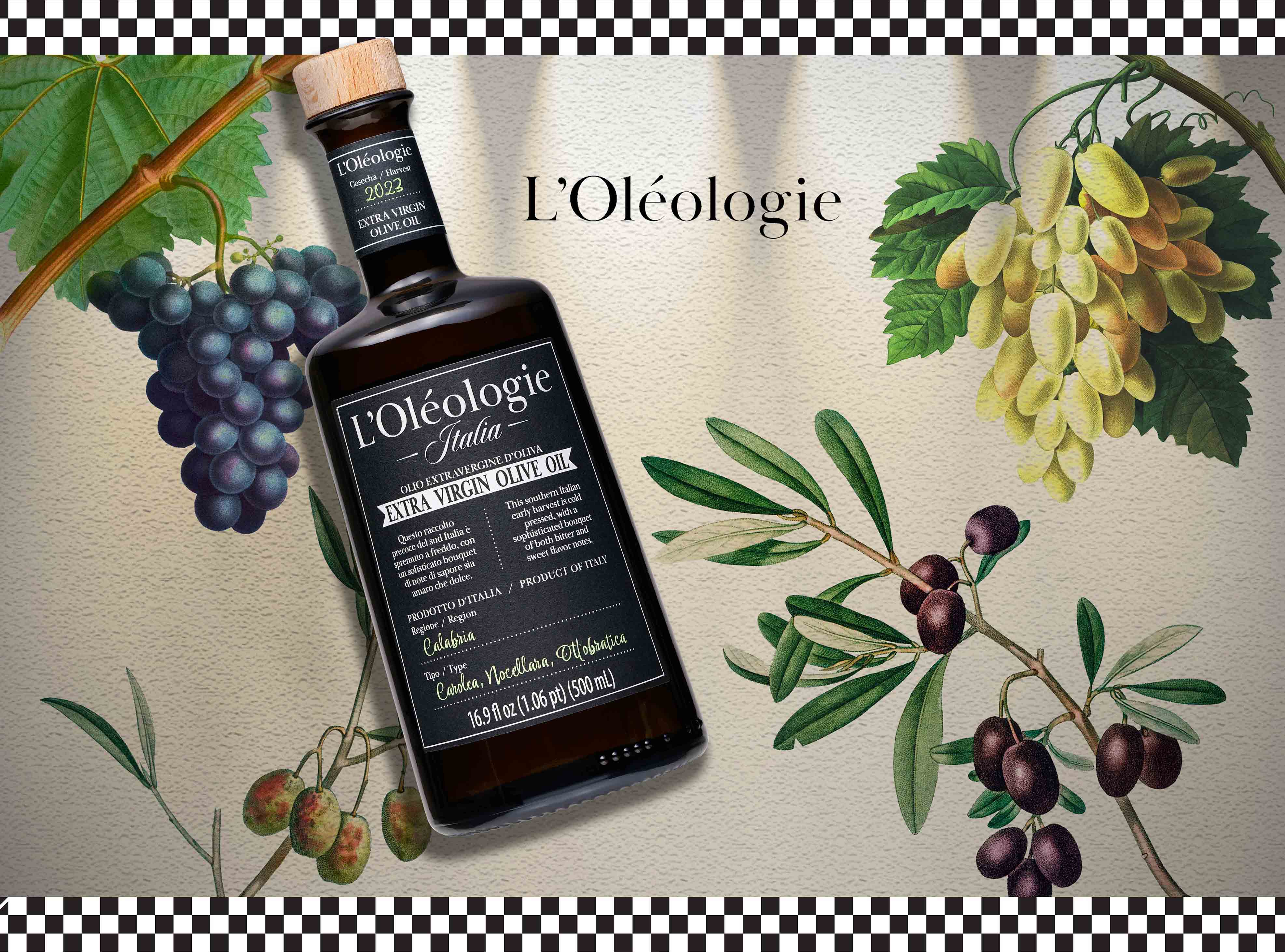 Why L ' Oléologie?
Our name is inspired by Oleologists, the title given to olive oil experts. And like oleologists who value craftsmanship, our exclusive oils are sourced from small producers known for their high quality. Due to the variability of crop sizes, these oils are available only in limited quantities.

Unique Olive Varieties
Carolea, Nocellara and Ottobratica olives are local varietals selected for this blend

Produced in Italy
Produced from olives harvested in the southern region of Calabria
Release your inner gourmet
Each batch is verdant with grassy notes and a delicious olive aroma.
Us Versus Them
| | Our Brand | Other Brands |
| --- | --- | --- |
| Artisanal | Yes | No |
| Cold Pressed | Yes | No |
| Hand Picked | Yes | No |
gift appreciated!!!
good oil from a good company. thanks!
Amazing!!
What a tasty olive oil! So happy I decided to go with this one, will definitely be purchasing again :)
Tasty!
As a busy New York City mom, my husband and I are always trying out different restaurants and savoring the city's food scene. But let me tell you, since I stumbled upon the Oleologie Italian olive oil, our meals have reached a whole new level of deliciousness. This stuff is seriously amazing! The flavor is so rich and bold, it adds this incredible depth to everything I cook. I've used it on salads, to dip my favorite crusty bread, and even in my homemade pasta sauces. Trust me, it's like having a secret ingredient that makes every dish taste gourmet. I can't get enough of it! It has truly become a must-have in our kitchen.
---
---
---